other construction storm water training in mississippi
Thompson Engineering's Ridgeland, Mississippi office has extensive experience in developing and providing construction storm water training. Examples of these training programs include: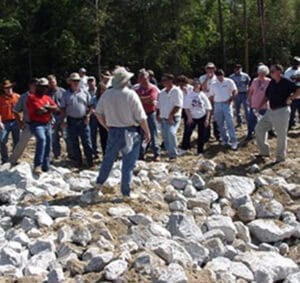 Mississippi Housing Institute
We developed and delivered training in storm water pollution prevention regulations and practical instruction in performance-oriented BMP installation, inspection, and maintenance techniques to developers and builders involved in residential construction. This training was provided in association with the Mississippi Homebuilders Association and the Mississippi Associated Builders and Contractors.
Mississippi Army National Guard
learn more
For more information about these training programs or to inquire about training course development, please contact Sherena Sarullo.